Sony Xperia XZ2 premium scherm vervangen
€150
Uw Sony beeldscherm of glas is gebroken?
Uw Sony heeft vlekken of strepen in het beeld?
Uw Sony scherm reageert niet meer op aanrakingen.
12 maanden garantie op dit onderdeel.
Gratis glasplaatje t.w.v. 15,-.
Klaar terwijl u wacht.
u krijgt 10 % korting op uw reparatie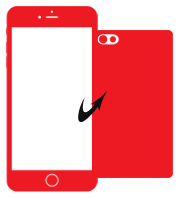 Sony Xperia XZ2 premium achterkant vervangen
€35
Uw XZ2 premium achterkant is gebogen of krom? De backcover van uw XZ2 premium is beschadigd? Dit betreft een origineel product zonder onderscheid. Klaar terwijl u wacht.
u krijgt 10 % korting op uw reparatie